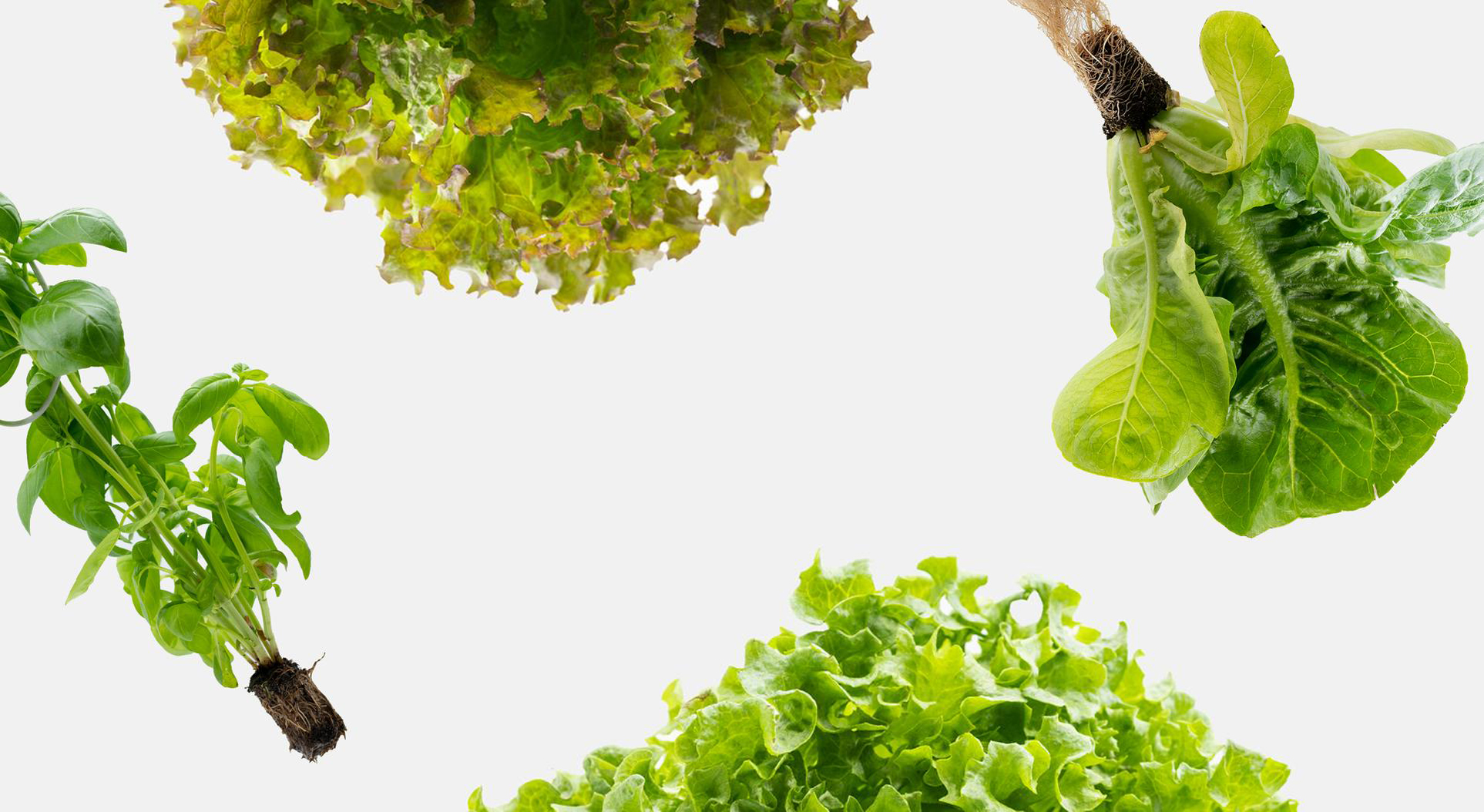 Grown locally in the Northwest, Local Bounti is a sustainably and non-GMO controlled greenhouse that grows herbs and greens 365 days a year. They strive to make the distance between the farm to your plate as short as possible by delivering fresh product to local grocery stores every day. Local Bounti is unique because the plant is living – you can continue to harvest your produce long after purchase.
OffWhite Co. created a brand identity and packaging for Local Bounti that showed off the aspects that set them apart from their competition: local, sustainable, and longer lasting freshness. For the living herbs, OffWhite selected an ice cream pint style package to hold the plant's roots. Once you remove the protective film, you can continue to easily water your herbs. On the back of the label there is a 3-step illustration to tell the user how to continue to care for their herbs after purchase. The greens are stored in clear packaging to show as much of the fresh product as possible, with accompanying care illustrations on the back.
Other Local Bounti deliverables include permanent in-store display fixtures, a website, and warehouse wall mural graphics.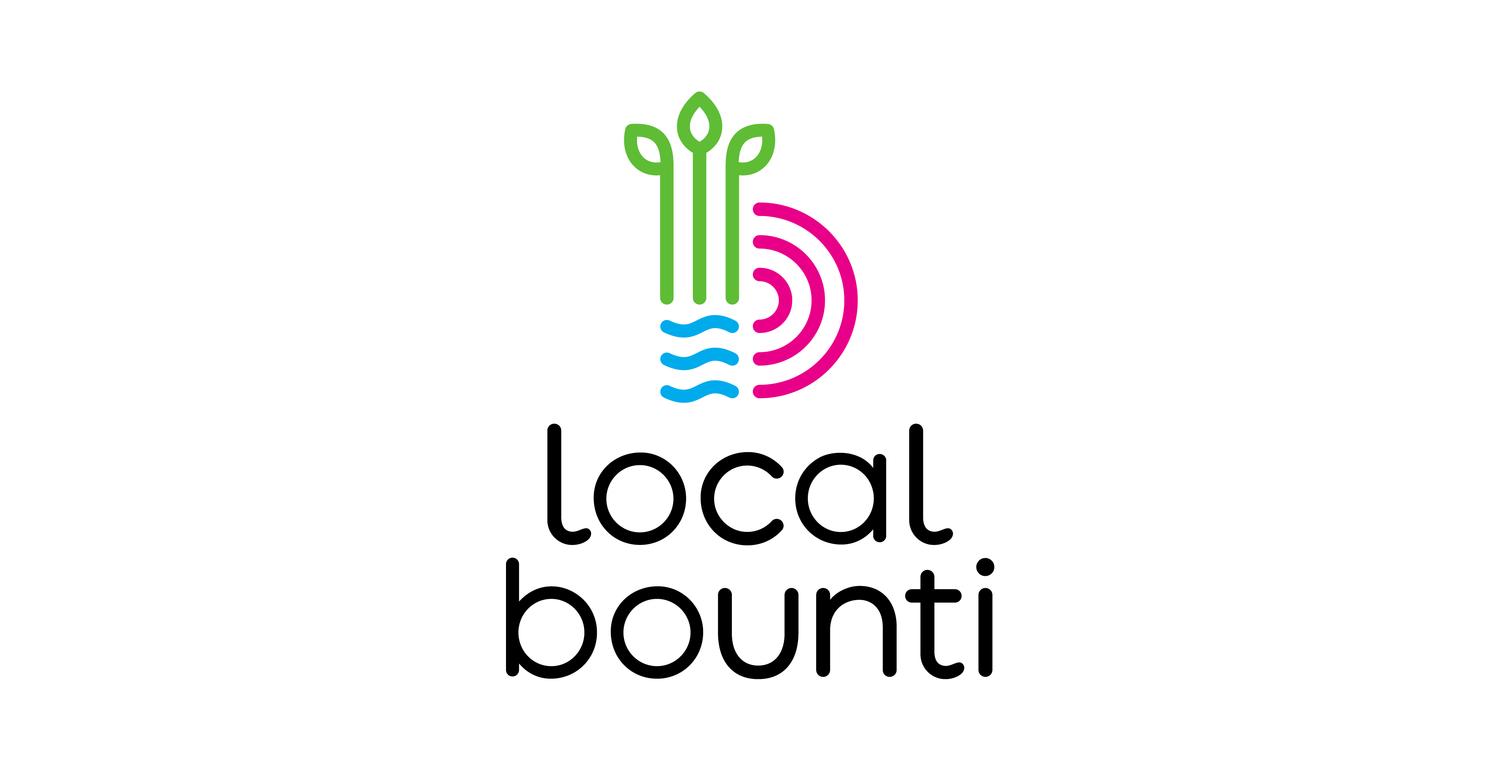 AGENCY: OffWhite Co.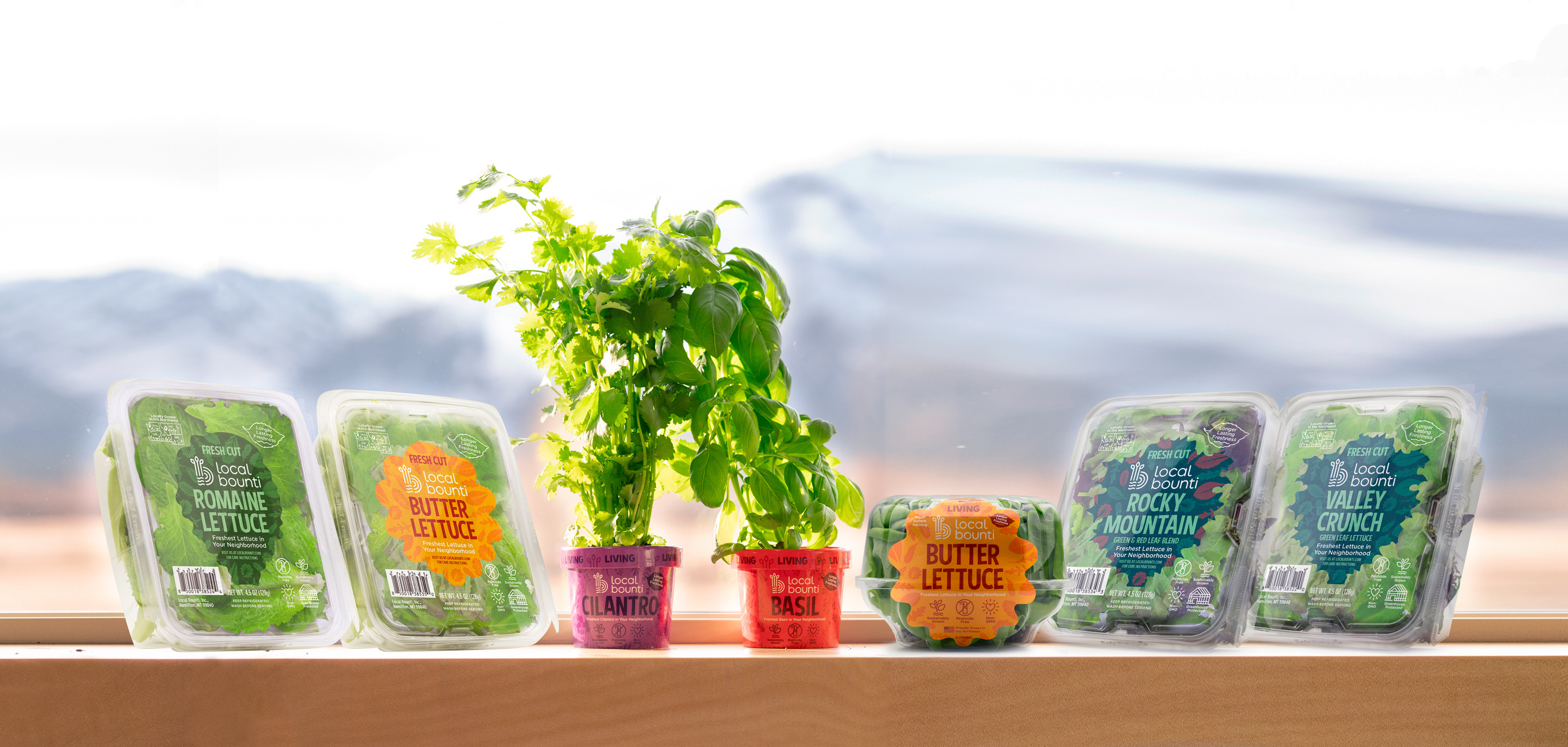 Local Bounti's product line consists of living herbs, living lettuce, and fresh cut lettuce. The packaging features a herb or lettuce pattern with illustrations on the back to show the consumer how to harvest their produce.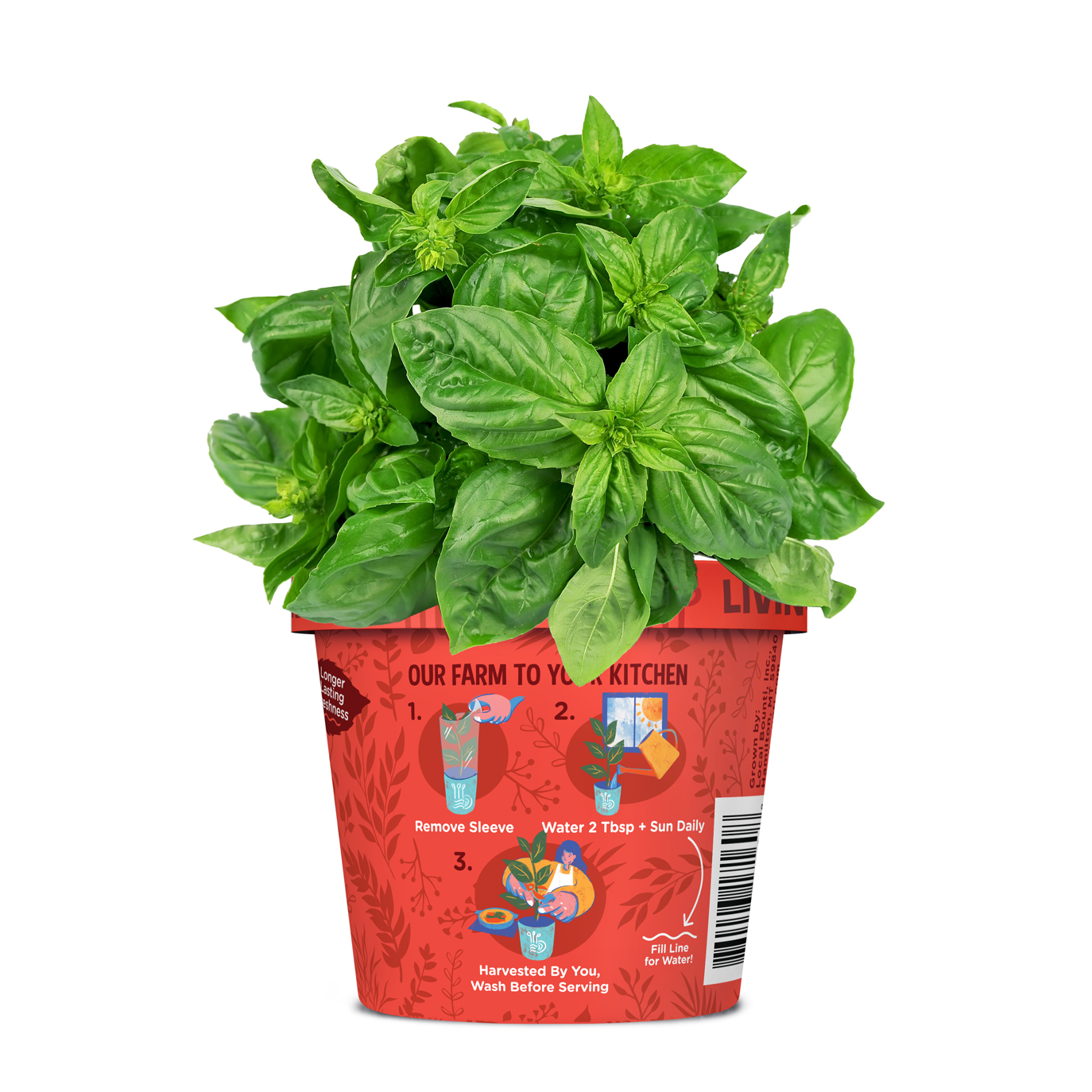 OffWhite created illustrations to show the Local Bounti process from being grown in the greenhouse, daily delivery, harvested by you, and to your plate.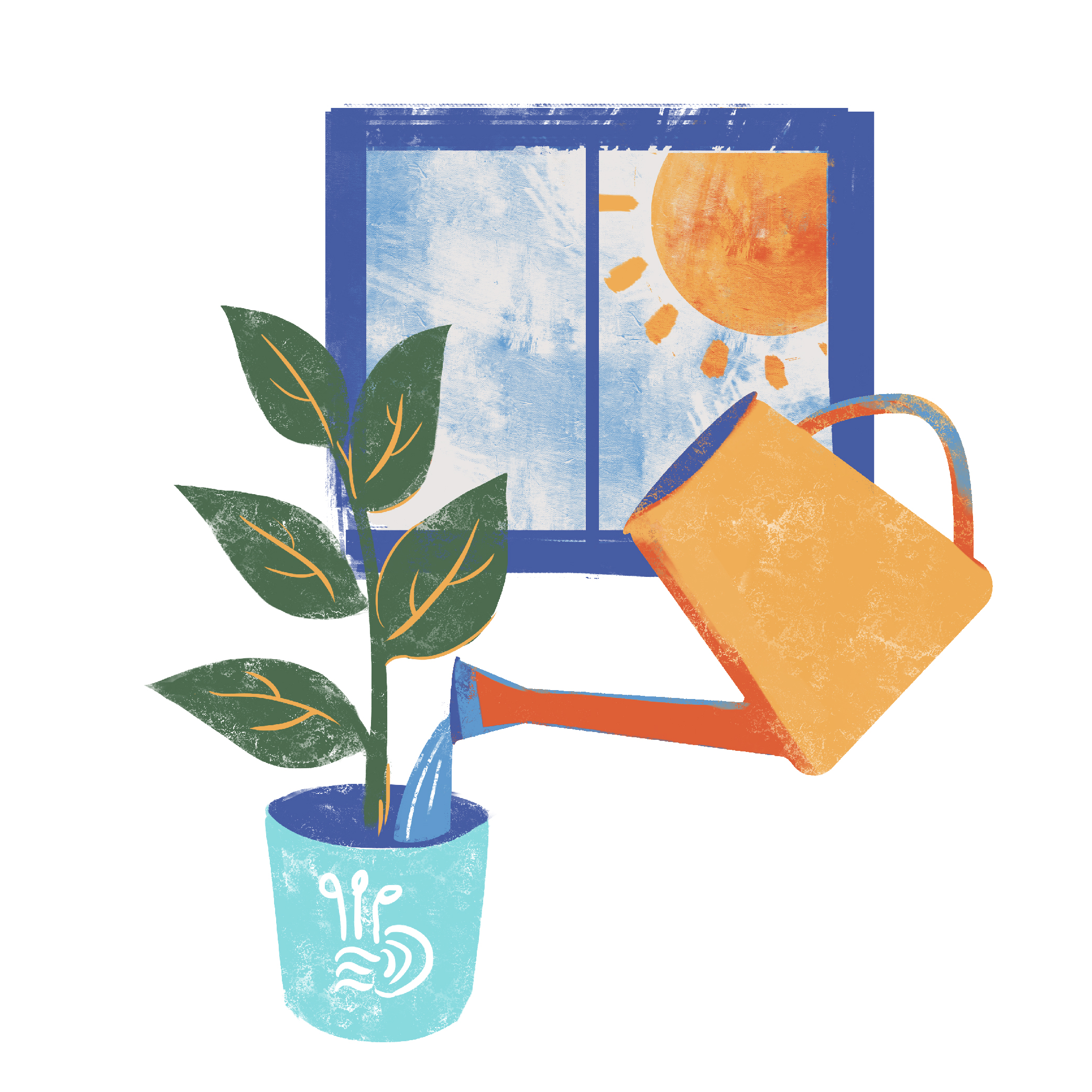 The living herbs are found in a permanent display fixture designed by OffWhite.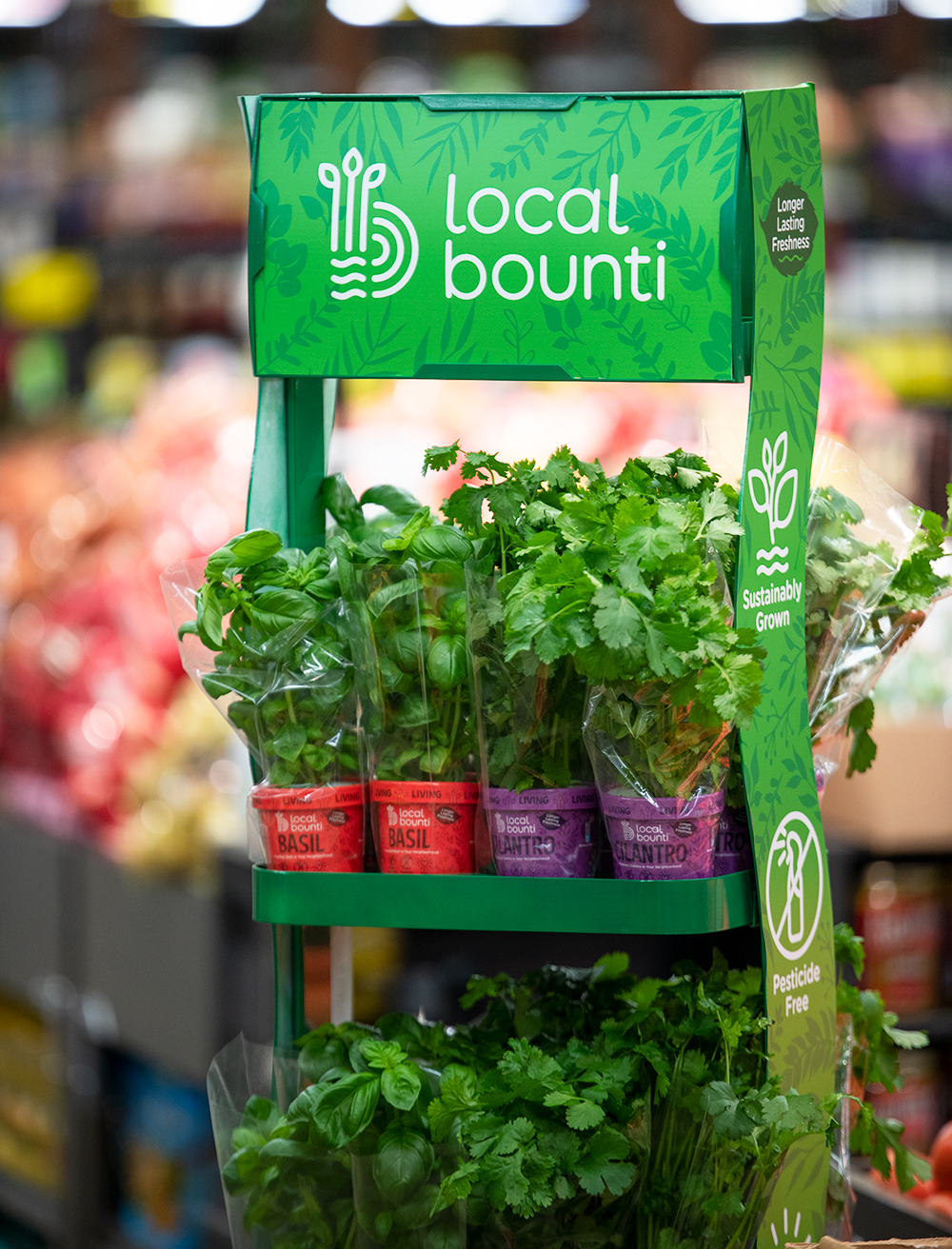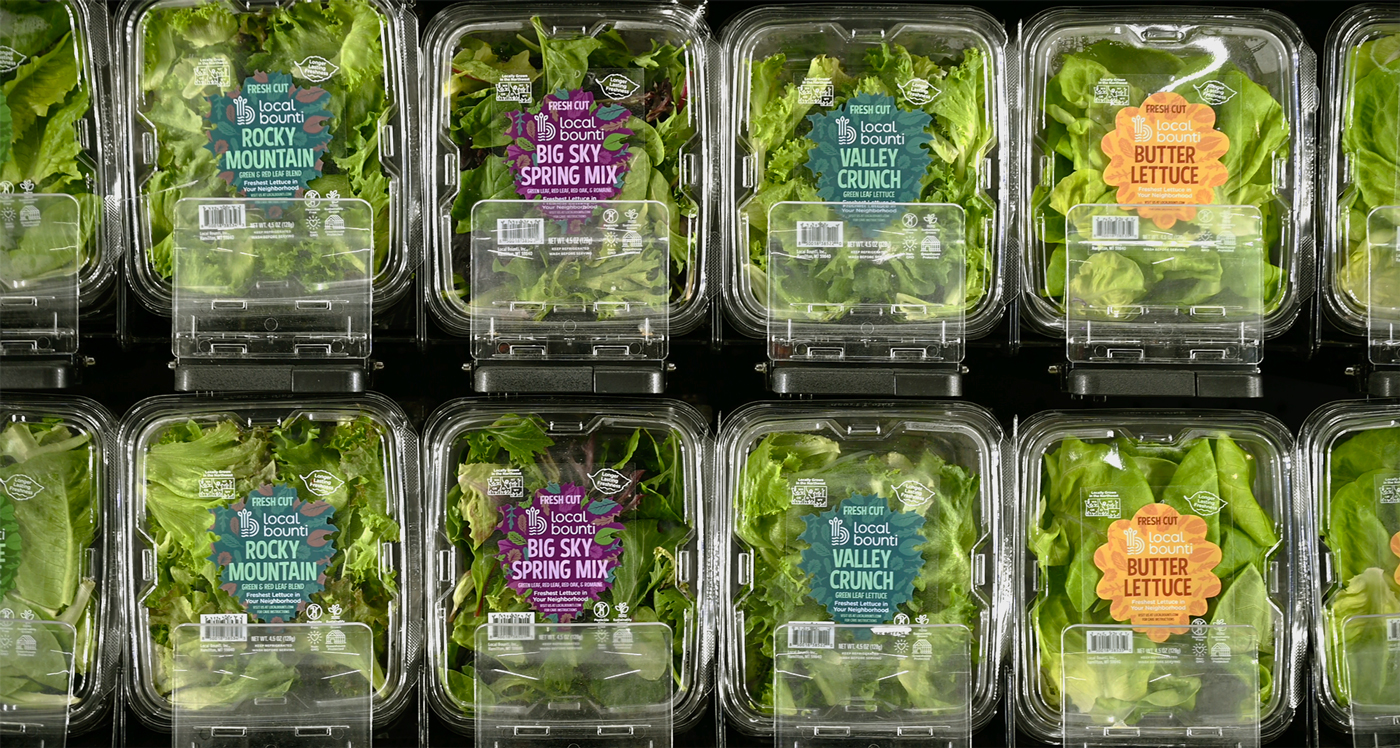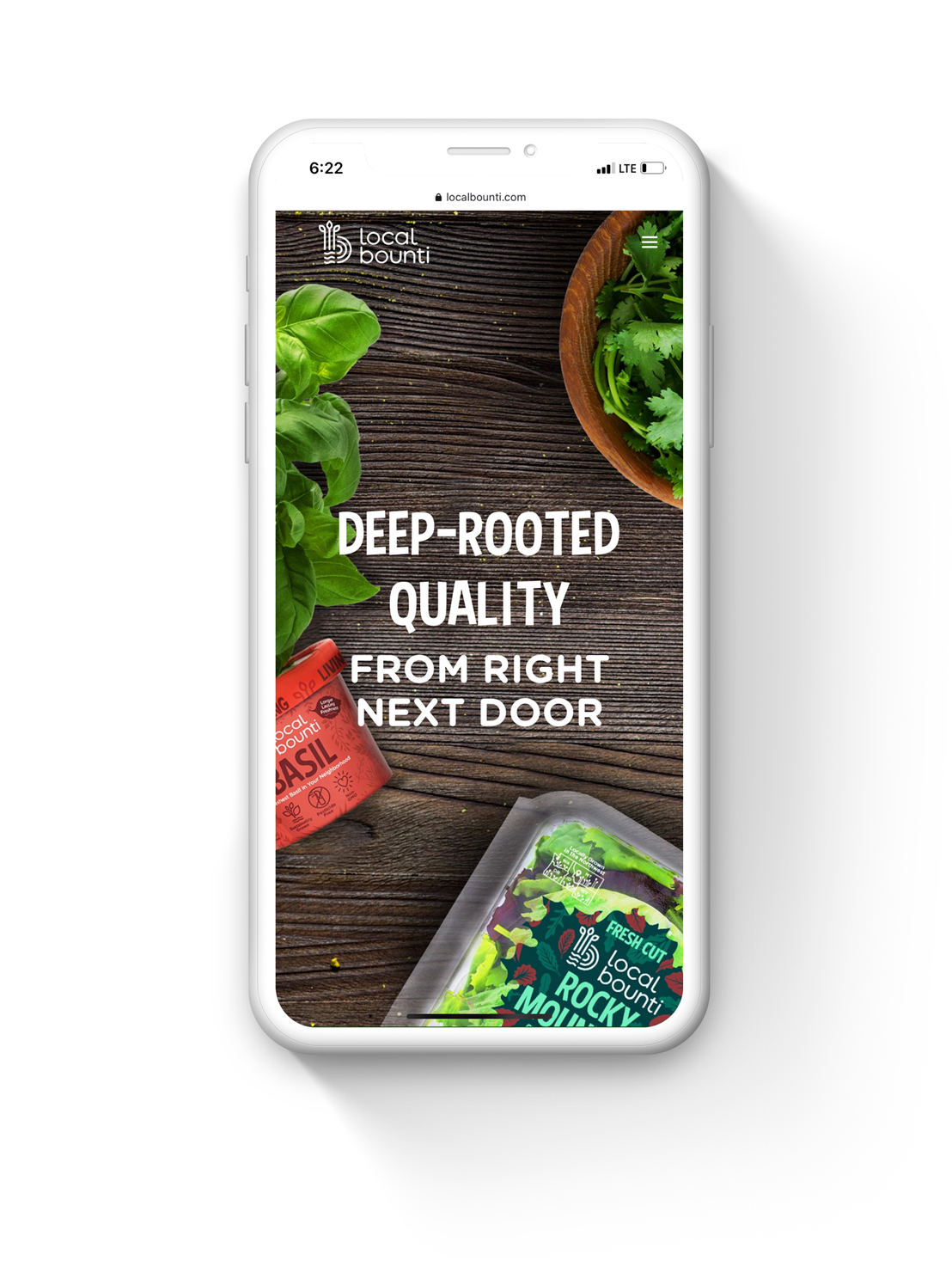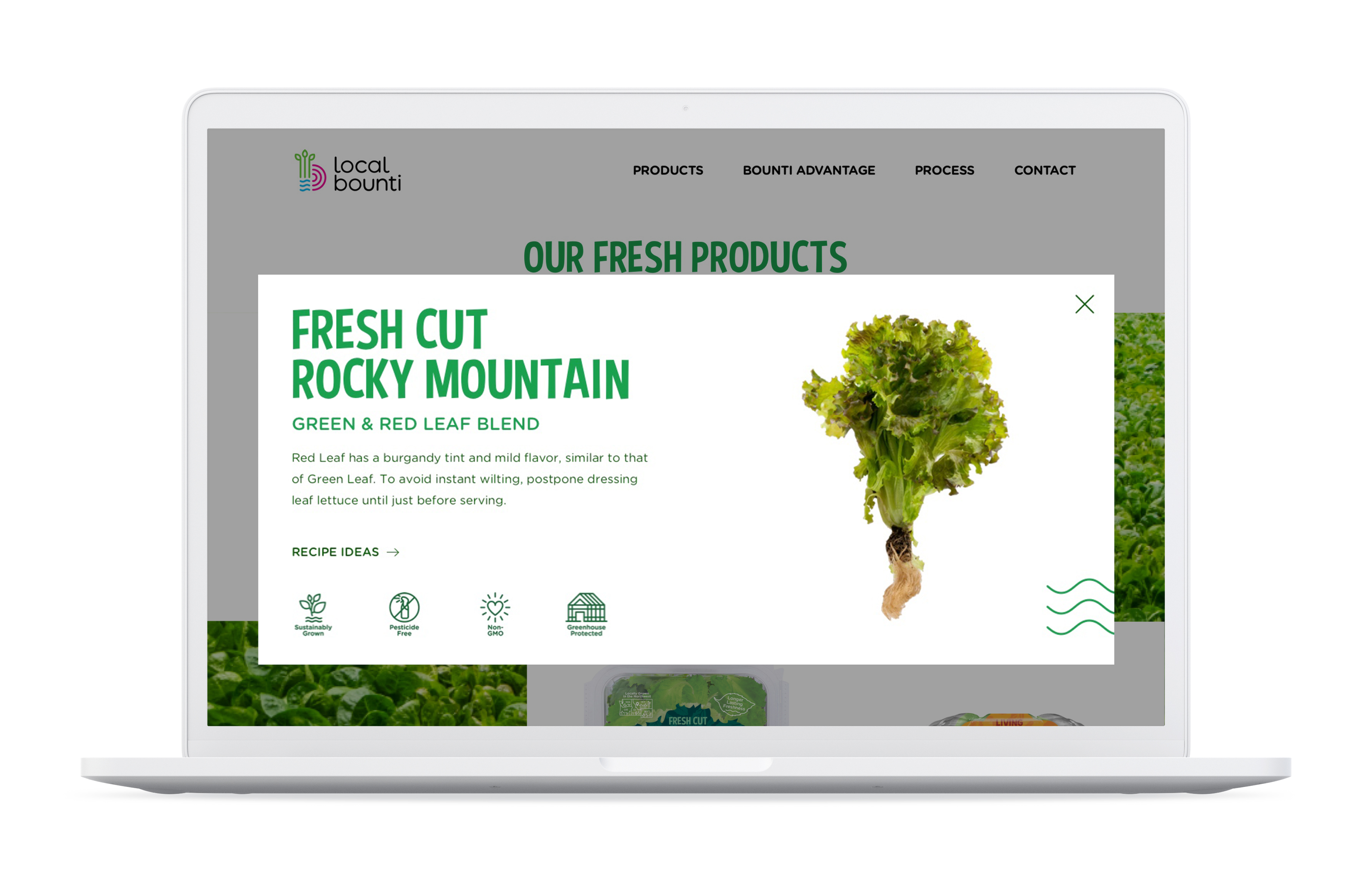 FARM TO TABLE FRESHNESS