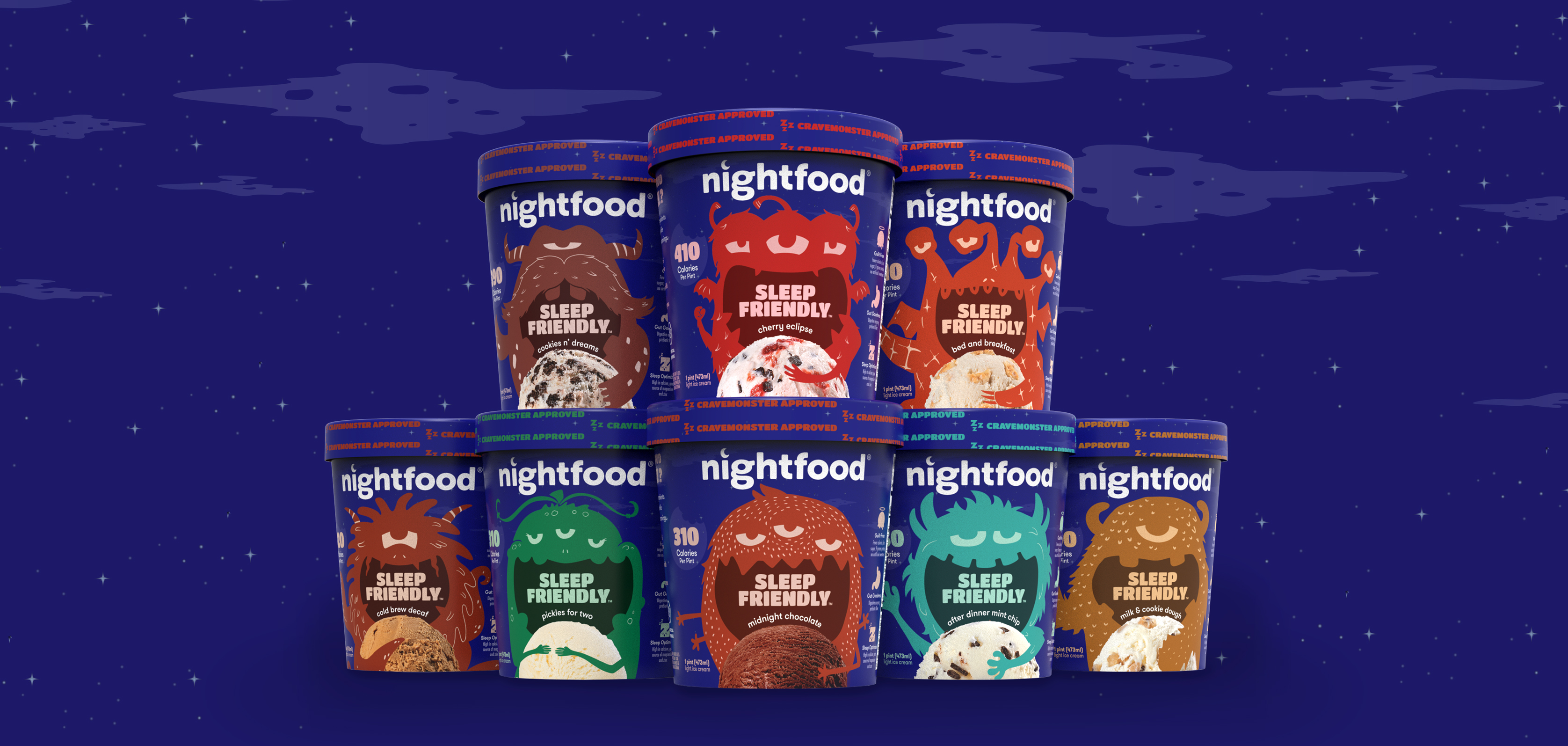 NIGHTFOOD ICE CREAM
Agency: OffWhite Co.

Nightfood Ice Cream is the sleep-friendly ice cream helps satisfy nighttime cravings while supporting better sleep. To make a stronger connection to "nighttime ice cream", OffWhite Co. was tasked with giving Nightfood a redesign that emphasizes its sleep-friendly benefits.



To call out the most important element, "sleep-friendly", it is located right in the Crave Monster's mouth, along with icons throughout the pint to point out the nutritional value. Next, OffWhite updated the Crave Monster illustrations to appear sleepier in the eyes, also reinforcing that it is the perfect midnight snack. With a consistent sky background and brighter color palette, Nightfood stands out stronger on the shelf against its other health-concious competition.
before
after

OffWhite redesigned the Nightfood Crave Monsters to appear more sleepy for the new "sleep-friendly" formula
New flavor alert! Pickles for Two is the official ice cream of the American Pregnancy Association. The sleep-friendly benefits of Nightfood makes it the perfect pint for a pregnancy craving.
With two special edition flavors, Nightfood created a Michael Clifford (guitarist for band 5 Seconds of Summer) flavor called Jet Black Lava Cake, and Richard Sherman (NFL cornerback) flavor called Blanket Coverage.